SHP is pleased to announce the release of new functionality to the Real-Time Home Health Compare report that allows SHP clients using the SHP for Agencies product to filter this popular report by several additional criteria. This new Advanced Filter parameter includes options for filtering by Referral Source, Primary Payer Name and Prior Inpatient Facility.
This functionality brings tremendous value by allowing Home Health Agencies to produce Referral Source or Payer specific reports. Agencies can use the newly available reports as a marketing tool to showcase Star Ratings, readmission rates, outcomes and patient satisfaction scores for patients that came from a specific Referral Source or Payer. This one-page, easy to understand report is perfect for reference during discussions with referral sources, partners, and hospitals. The Payer filter brings similar benefits to agencies that are working to get more business from a managed care payer or use data to demonstrate why they deserve a higher rate.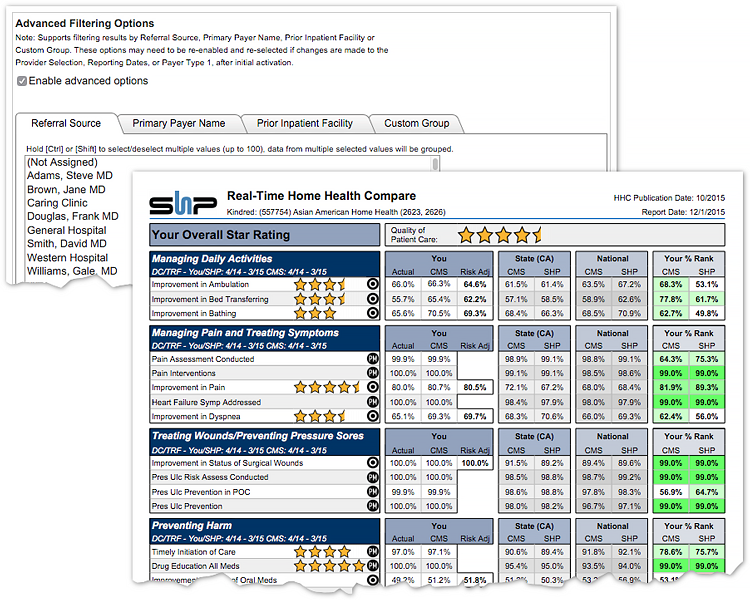 If you have questions on this new feature, don t hesitate to reach out to your dedicated SHP Customer Manager or contact our Support department by phone at (805) 963-9446 or via email at Support@SHPdata.com.
Tags