On September 15th - 16th you can find SHP at the OCHCH Annual Conference & Tradeshow in Columbus Ohio. We hope to see you there!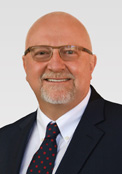 Robert Backlund
Regional Sales Manager
Strategic Healthcare Programs representative Robert Backlund will be at booth #501 to speak with home health and hospice care professionals. Email Robert to schedule an in-person meeting.