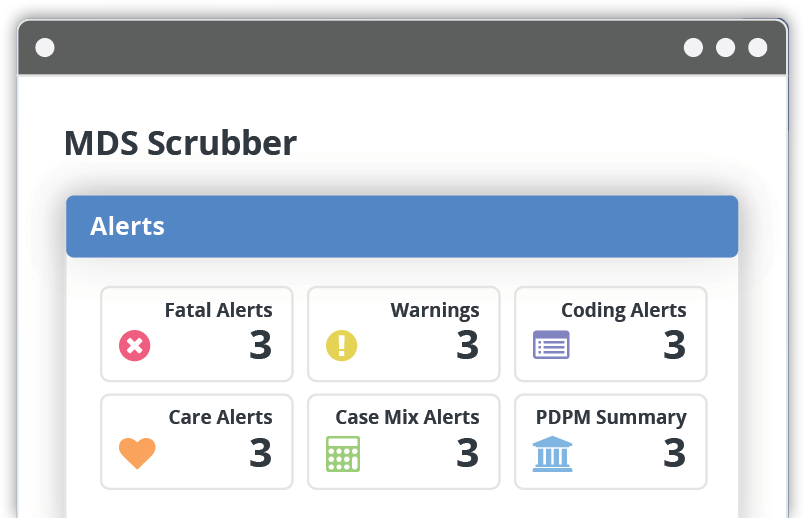 A Comprehensive MDS Analysis
At the center of the IntelliLogix™ core suite is the MDS Scrubber which provides a comprehensive analysis of the MDS, pointing out fatal errors, crucial PDPM reviews, and providing you with insight needed to maximize reimbursement.
Everything You Need
Optimize your MDS prior to submission, ensure accuracy and monitor trending. Make the best clinical decisions with the ICD-10 Navigator Tool™ integration, PDPM optimization and customizable alerts.
Discover

MDS inconsistencies, errors and opportunities

Optimize

Reimbursement with PDPM insight

Take Action

Real-time alerts and insights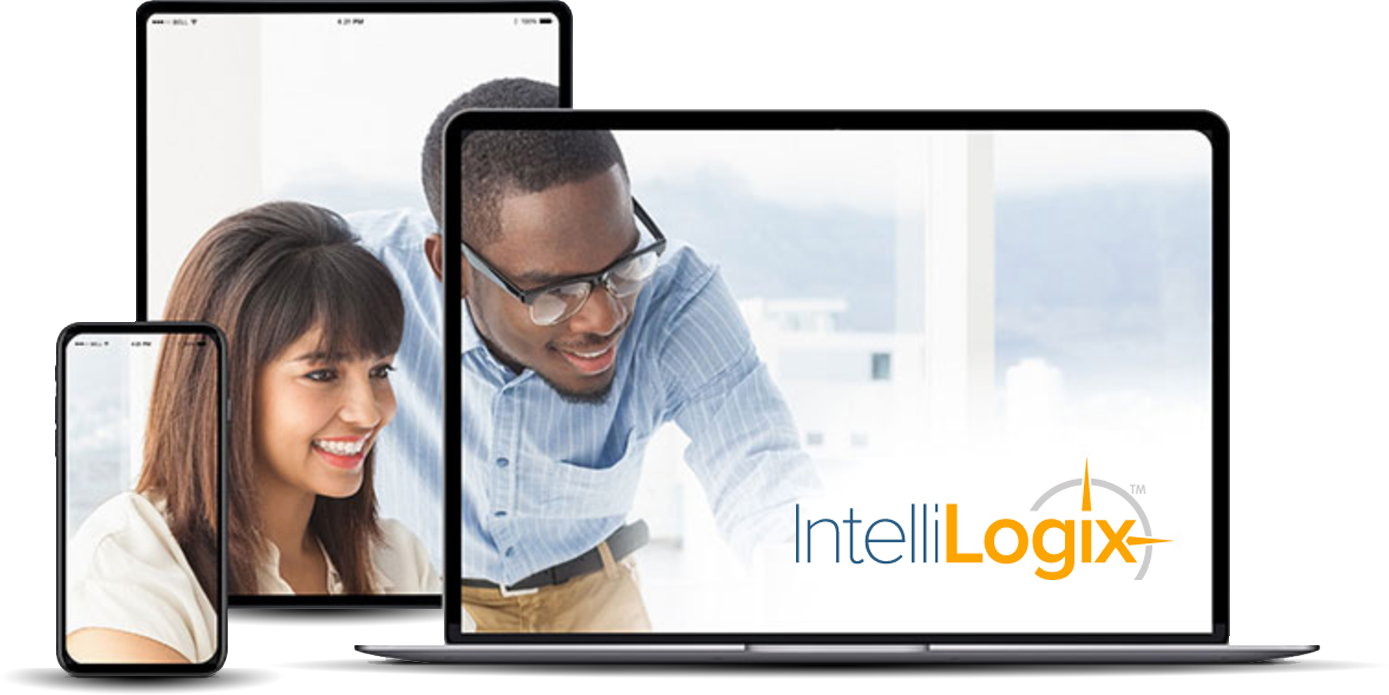 Thousands of Checks
The MDS Scrubber pulls all MDS submissions and performs thousands of checks, instantly presenting an organized and comprehensive analysis. Alerts can automatically be generated and submitted to the correct personnel within your facility to accelerate compliance.
MDS Scrubber Features
Comprehensive Audit

Over 15,000 checks ensure accuracy and successful submission to CMS.

Reduce CMS Rejection Rate

Find and correct all alerts and warnings to save time submitting your MDS.

PDPM Optimization

Considers all aspects of PDPM and shows you relevant PDPM-related alerts.

Seamless EMR Integration

Click a single button from within your EMR to access the scrubber instantly.
IntelliLogix ICD-10 Advisor Integration

Easily cross-reference and find appropriate billable ICD-10 codes.

QM, QRP, Five Star Alerts

The comprehensive scrubber provides alerts for all aected areas.

1-Click MDS RAI Guidance

Directly links to the complete RAI manual for easy reference.

Customizable Alerts / Triggers

Get immediate notifications of special events and important changes.
Sign up for a
Free Demo
See why our MDS Scrubber is a better way to improve your performance.
No pressure, friendly and focused on making sure SHP is the best fit for your company.
Real-time view into quality performance & operations
Proven ROI with MDS scrubber
Easy-to-use tools with visual identification of trouble areas
Numerous drilldowns to identify actionable root causes
Automatic interface with most EHRs make it easy to compile and analyze data