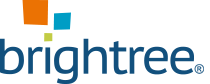 SHP is pleased to announce Brightree recently incorporated our OASIS Integrated Alerting functionality into their iPad point-of-care app. This enhancement gives our joint customers the tools they need to improve speed and efficiency, while continuously providing high-quality care to patients. The excerpt below was published in Brightree's digital digest for customers: Home Health and Hospice Now.
"The SHP OASIS Scrubbing Interface allows clients to send assessment data to Strategic HealthCare Programs, LLC. (SHP) for analysis.
SHP will do an analysis or 'scrubbing' of the data and notify the client when the analysis has been completed. The user can then use this information to make changes as needed to the assessment. The visit does not need to be in "Closed" status in BRIGHTREE to be sent; assessments that are closed will be added to a queue and will be made available for sending.
In addition to OASIS information, Brightree also sends final claim information to SHP, upon the download or transmittal of a claim file. This data is also scrubbed by SHP who provide reports and analysis based on actual claim data sent to Medicare.
Now you can submit data to SHP directly from the iPad, as well, without having to wait for information to reach the office. This allows your staff to review and analyze data in SHP quicker, maximizing productivity.
All the information gathered is reportable and can be viewed side by side with employee captured mileage or used as an alternative for employee captured mileage. Brightree provides multiple reports to review this information, and it will also be included in future projects focused on employee time and attendance."