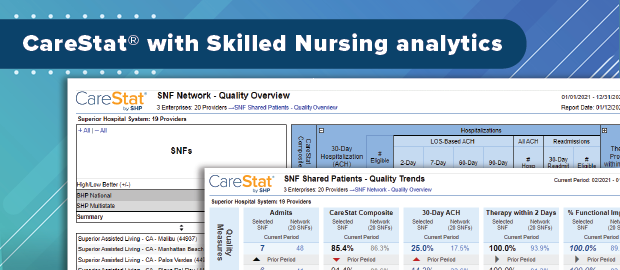 CareStat® by SHP, a software platform that connects post-acute providers with hospitals/ACO, has added reports and analytics to include data from Skilled Nursing Facilities (SNFs). The previous version of CareStat included data only from home health agency (HHA) partners.  Now health systems can proactively manage both their SNF and HHA networks to facilitate more effective care planning, quality oversight, and total cost-of-care management. 
SHP customers can use CareStat® to:
Achieve a clear understanding of their Skilled Nursing Facility (SNF) network's performance
Conduct productive meetings with SNFs in the high-quality network
Lower readmission rates
Maximize outcomes and decrease costs for value-based programs (BPCI, MSSP, CJI, etc.)
Gain insight into patient outcomes across the care continuum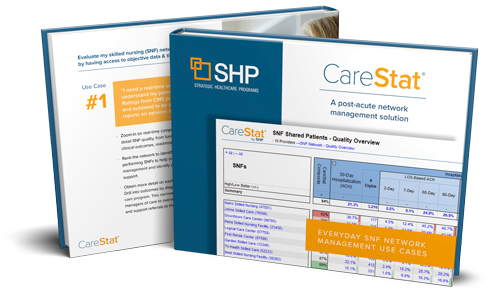 Reach out to us below to see how this powerful program can help keep you informed on the quality performance of providers in your care network, and provide insight into your patient's outcomes across the care continuum.