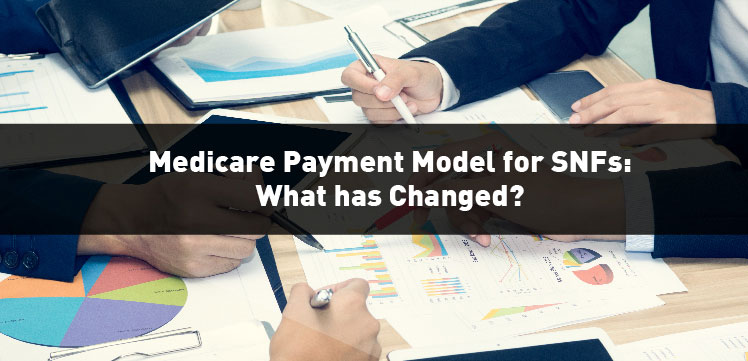 With the implementation of the Patient Driven Payment Model (PDPM) on October 1, 2019 there is little doubt that the Centers for Medicare and Medicaid Services (CMS) is all about change. It is important for SNFs to understand the new payment system that will help them transition smoothly into a value-based environment.
It is likely that Medicare Advantage plans will also in some fashion adopt it in whole or in part, allowing for seamless integration across payers. Here are important items that have changed and what has stayed the same.
What's Changed and What's Remained the Same
Important Items That Have Changed
Reduced the number of PPS PDPM assessments to only the 5-day, Interim Payment Assessment (IPA) and PPS Discharge.
The IPA is an optional versus a required assessment. The only exception being the "transitional IPAs" for those residents admitted prior to October 1, 2019 and whose Medicare stay continued past the transition date. At which point an IPA was required in order to bill for services furnished on or after October 1, 2019. Otherwise the following should be considered when completing an IPA:

Providers may determine whether and when an IPA is completed, though it cannot precede the 5-Day assessment.
Payment based on the Interim Payment Assessment (IPA) will begin the same day as the Assessment Reference Date (ARD).
The IPA is a standalone assessment and may not be combined with any other assessments (PPS or OBRA).

MDS Coding for Physical Therapy and Occupational Therapy Components:

Under PDPM, CMS finalized the PT and OT components.
The rule also requires providers to record the type of inpatient surgical procedure performed during the prior inpatient hospital stay however, CMS will now require providers to select, as necessary, a surgical procedure category in a sub-item within MDS Item J2000 that will augment the patient's PDPM clinical category by identifying the surgical procedure from the patient's hospital stay.
It's a checklist approach, however SNFs will need to be clear on ICD-10 coding on the MDS in Item I0020B to identify the primary reason for the SNF stay.

CMS revised the case-mix classifiers to qualify a beneficiary for the presumption of skilled services up to and including the ARD of the 5-Day Assessment, as follows:

Nursing Groups:

Extensive Services
Special Care High
Special Care Low
Clinically Complex

PT and OT groups: TA, TB, TC, TD, TE, TF, TG, TJ, TK, TN, and TO
SLP groups SC, SE, SF, SH, SI, SJ, SK, and SL;
NTA: NA (12+)

Functional Impairment (Section GG of MDS) Coding Changes

All missing values for section GG assessment items will receive zero points. Substitution of MDS GG codes are allowed as in the case of ambulation; however, the change must be documented by appropriate responses such as 07: "patient refused" which also will impact the SNF quality metrics under the Quality Review Program (QRP).

The Interrupted stay policy applies to residents who either leave the Skilled Nursing Facility (SNF) or discharges from Part A-covered services but then returns or resumes Part A-covered services in the same SNF within 3 days (interruption window). When this occurs, no 5-day assessment is required as this is considered a continuation of the Medicare stay, not a new Medicare stay.
Replaced the add-on under RUG-IV for patients with AIDS with the PDPM adjustment of a Non-Therapy Ancillary (NTA) value of 8 points and an 18% add-on to the nursing component.
Speech Language Pathology (SLP), NTA and revised Nursing components of PDPM
Combined both concurrent and group therapy to be no more than 25 percent of the therapy received by a SNF patient for each therapy discipline and implemented a nonfatal warning edits on a provider's validation report when the amount of group and concurrent therapy exceeds 25 percent within a given therapy discipline. New item added at O0425 on the PPS Discharge EOS to include the Therapy minutes for the entire stay.
Variable Per Diem Adjustment (VPDA), utilizing the adjustment factors and schedule for the PT and OT components found in Table 30 as well as adjustment factors and schedules for the NTA component found in Table 31 (final rule).
The default rate code under PDPM is ZZZZZ, as compared to the RUG-IV default code of AAA00 and utilizes the lowest payment for each component of the HIPPS code.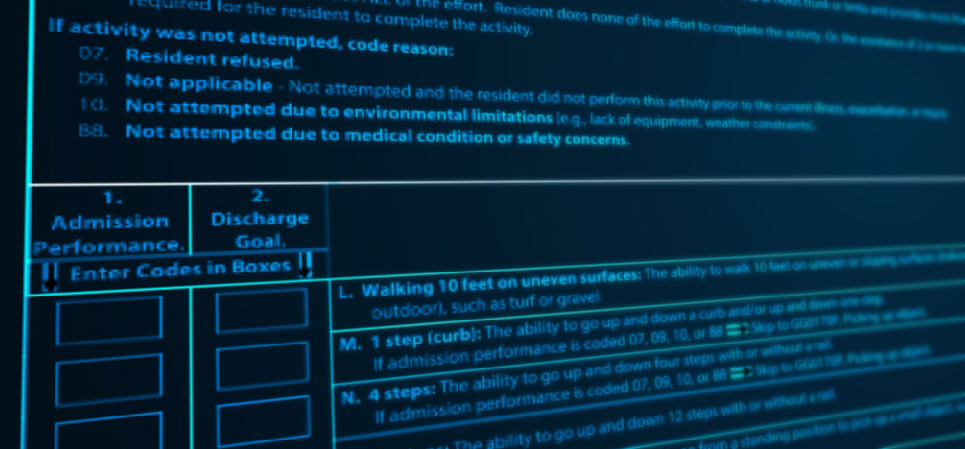 Important Items That Remained the Same
Skilled coverage criteria and documentation requirements.
The Federal base payment rates or wage index policy.
Basic administrative processes under SNF PPS.
Additions to the Swing Bed PPS Assessment found in Table 34 (final rule).
Additions to the PPS Discharge Assessment found in Table 35 (final rule).
Denial notice polices, Advance Beneficiary Notices (ABNs), Notices of Medicare Non-Coverage (NOMNCs).
While SNF's need to be aware of the changes the most important call out is to have laser focus to not only understand the changes, but how to validate and substantiate evidence of quality as CMS will be monitoring for any risks - specifically compliance issues under these changes.
---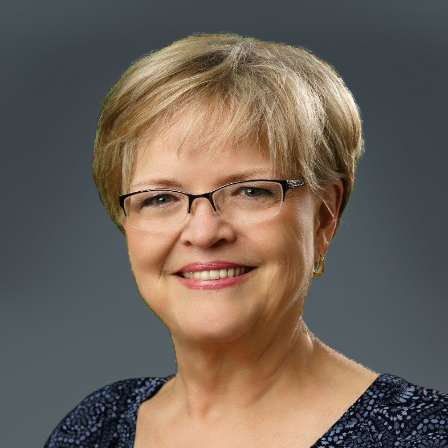 Pat Newberry (PT, MBA, CMAC, RAC-CT) is Vice President of Clinical Services at SHP. She has over 20 years' experience with long-term care and CMS. She knows regulations inside and out and is an invaluable member of our team of subject matter experts.