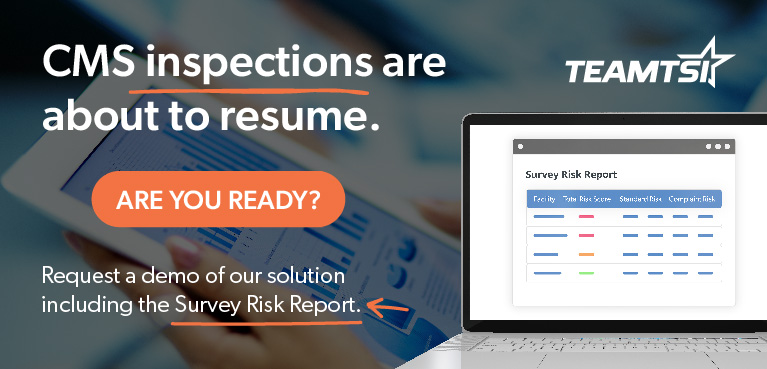 CMS has announced that routine inspections for all Medicare- and Medicaid-certified providers and suppliers will soon resume, after suspending them as part of its response to the COVID-19 pandemic in March.
The agency plans the following surveys as soon as resources are available:
Onsite visits as specified in the revisit policy in the State Operations Manual, for surveys with end dates on or after June 1
Complaint investigations triaged as "Non-Immediate Jeopardy Medium"
Annual recertification surveys required to be conducted within 15 months from a provider's last recertification survey
Survey Risk Report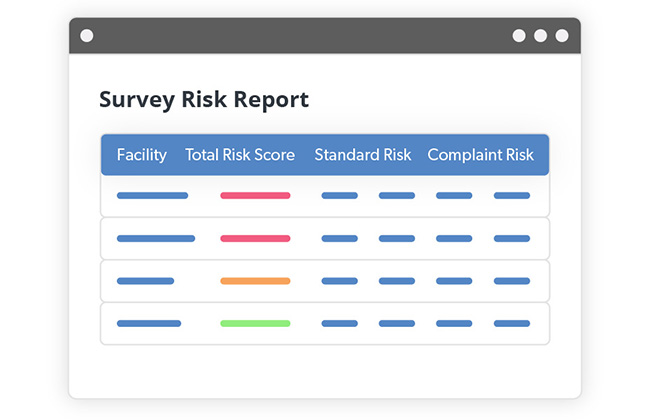 Our Survey Risk Report can address risk indicators by ranking facilities that may be prioritized for survey based on the criteria.
The report helps identify facilities at higher risk of receiving a Department of Health Standard or Complaint Survey based on criteria provided from QOS-20-30 Nursing Home Reopening Recommendations for State and Local Officials as well as QOS-20-31-NH COVID-19 Survey Activities, CARES Act Funding, Enhanced Enforcement for Infection Control deficiencies, and Quality Improvement Activities in Nursing Homes.