The post-acute industry has been going through many changes. New payment models, the ongoing focus on the continuum of care, and data integration across care settings are all approaches that are helping providers deliver better care. However, all these endeavors require strong partners to help providers navigate this challenging environment.
To further enhance our role as a data analytics partner for post-acute care organizations, SHP is proud to announce its acquisition of Team TSI. Team TSI is a leader in data analytics solutions for skilled nursing facilities (SNFs) that has been in business for 30+ years.
Skilled nursing providers are a vital part of the post-acute care continuum and many of you coordinate with SNFs as you transition patients back into a home environment. By inviting Team TSI to join our family, SHP accelerates the support of skilled nursing organizations, while expanding our platform to another care setting.
Team TSI and SHP will be operating as one company and under one brand; Strategic Healthcare Programs (SHP). The transition should be easy as Team TSI and SHP have a lot in common. Both companies are customer-driven and passionate about objective data that helps organizations improve quality of care. The combined entity will continue delivering a best-in-class solution and customer support. IntelliLogix™ will be the name of the product for skilled nursing and other long-term care PAC providers, as it always was under Team TSI.

A few words from Team TSI leadership
Over the near three decades that Team TSI has served the Long-Term Care industry, it has been under the leadership of Andrew Porch and Lee McCain. We spoke with Andrew about the immediate questions related to the transition to Team TSI's new leadership.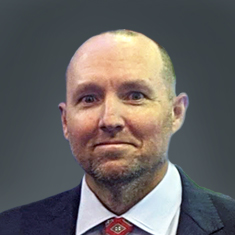 Andrew is one of the industry's foremost experts in nursing home MDS data analysis survey risk management and the CMS Five Star Rating System. He has over thirty years of state-of-the-art web application development, statistical analysis, nursing homes, home health organizations, hospice care, and assisted living facilities.
How did you decide that now was the right time for a leadership change?
Andrew Porch: With the ever-changing complexity of our client's needs, I realized there is an ever growing need to integrate data across multiple platforms ranging from EMR, Time & Attendance, Financial, Therapy, Satisfaction Survey as well as other healthcare services. The way business was done just five years ago isn't the way it is done today. Factor in the technology side, of which we are a major provider, you need to grow with the industry. When Lee and I sat back, evaluating the industry in the deep way we continually do, we realized that the growth we needed to experience was going to require more than just money, it required a partnership.
While we have had partnerships with some amazing companies in the past, this time it was different. The industry is finding its way through the largest reimbursement change in 20 years. The needs of iSNPs, SNF's, Home Health, Hospice and ACOs and the pressures on our facilities tell us that we shouldn't be seeking just a partnership; instead, we needed something deeper. When we evaluated the concept of how we would navigate this kind of need, we discussed several options. As Lee and I considered the possibilities, several companies approached us with the idea of partnership along with several that wanted to purchase us outright. Knowing our team, knowing our clients and knowing our industry were the three aspects we held most closely.
In the midst of these discussions, we found SHP which fit everything we had desired for the life of Team TSI. They have the three characteristics we hold most dear: vision, resources and passion. Almost from the beginning, it was a more fitting partnership then we could have imagined. We immediately realized that SHP could launch the vision Lee and I had to a level we had always desired. Seeing such an ideal match, we realized that this was a fortuitous opportunity to bring our organizations together. Lee and I are extremely excited about the future of Team TSI. The growth that is coming will mean new and exciting benefits for our clients, our industry and our team.
How will this new partnership affect Team TSI clients?
Andrew Porch: It's going to be business as usual. The Team TSI team is still going to be there for all our clients. We started Team TSI with the 95/5 rule. Most people told me when I started that it wouldn't work. But I believed that 95% of our effort should be towards our clients. That means the majority of our resources are focused on assisting our clients with their needs. With that as our driving force, we built an amazing team that believes in the culture, bought in 100% to give everything we have to our clients.
I grew up in the long-term care industry. My family has been deep in the industry giving me the knowledge having seen every aspect of running a facility. That insight, knowing how backbreaking it is, the highs and the lows, makes me cherish our clients; just as our clients cherish their residents. When I learned that lesson, I knew if I could bring that into the industry, we would change the world. In our way, I believe we have. SHP has people with that same passion. They share our enthusiasm for the concept of 95/5, so nothing is going to change with your contract. Support and services will be even better as new people will be added to strengthen the team which means your team will get even more value. I would not have wanted Lee's and my dream to have been taken to the next level by anyone else.
Will support services be affected? Who should clients call when they have questions?
Andrew Porch: Nothing changes with support. Our 95/5 rule stays the same as always, our clients come first. SHP is 100% bought into our approach, which is why we are assured of your continual success with Team TSI. Analytics & Support Services, our amazing team of Support Analysts, will continue to provide the outstanding support you have come to expect. Your need is our need. That is not going to change today, it hasn't changed in almost three decades and it isn't going to change in the future. I wanted to make a difference in the lives of people, Team TSI is one of the ways I have been fortunate to impact facilities throughout the US to help them make a positive impact in the lives of so many precious residents. That is something I am very proud of knowing that same impact will continue.
What does it all mean to clients?
Andrew Porch: Team TSI has been on a growth trajectory to being more in-tune with your needs. Having studied this industry, I know where it is headed. Integration of services, growth of population and challenges from all places, not just COVID-19, you will need something more powerful, more innovative and more pioneering than ever before. With SHP and Team TSI, you will have the powerful, innovation pioneering into the future of long-term care. Simply put, it means you will have more resources providing you with more insight than you ever knew possible. It means you have a reason to be excited at the opportunity SHP and Team TSI is planning to bring to keep you competitive, strong and providing the focus on resident care. It means the combined entity will continue to be your trusted partner.