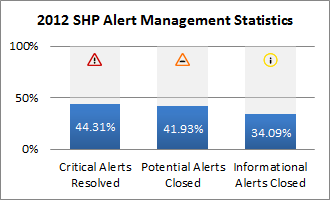 SHP Alerts™ technology provides home health agencies with diagnosis coding and OASIS documentation inconsistencies that impact payment and clinical outcomes. As important as these alerts are, statistics show that some agencies still leave a significant number of alerts unaddressed.
The Alert Manager™ and the SHP Dashboard help manage the alerts, so nothing slips through the cracks. To drive compliance even more, SHP is working with select home health vendors to integrate these edits directly into their software. Clients will be able to send their OASIS assessments directly from their agency's software to SHP and receive immediate results without having to log into SHP.
Contact SHP today to find out if your vendor is on the list.
Tags