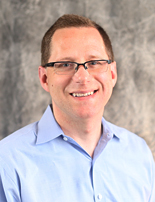 Rob Paulsson
President
Strategic Healthcare Programs (SHP), the leading data analytics and benchmarking company for home health and hospice providers, today announces that Rob Paulsson has joined SHP as President. In this role, Rob will be responsible for the strategic direction of the company, and to expand SHP's portfolio of solutions dedicated to help customers improve their operational and financial performance.
Rob joins SHP having most recently served as Chief Executive Officer at MedPricer, a company focused on sourcing technology and services for health care providers. Prior to this role, Rob was President of MedAssets Decision Support, a health care analytics company providing decision support software to 700 hospitals in the US and Canada. In addition to his experience working with health care providers, throughout his career, Rob has also generated extensive experience working with Medicare and CMS.
"I am honored to join a successful company and a highly talented team that been built over many years of developing solutions and delivering value to our customers," said Rob. "The strong foundation built by SHP gives us the opportunity and the privilege to work with the greater SHP community to support post-acute care providers across the country in their vital task of achieving high quality outcomes for the populations they serve. I can't imagine more important work and I am grateful for the chance to devote my professional energies to this cause."
Rob holds a BS in Accounting from the University of South Florida, a Masters of Accounting from the University of Miami and an MBA in Strategic Management from the Wharton School of Business.