SHP is pleased to announce the release of the PDGM Preview report to help home health agencies prepare for the January 1st, 2020 implementation of the Patient-Driven Groupings Model (PDGM).
The PDGM Preview report provides a view into your 2019 payment episode information, as applied to PDGM 30-day payment periods, and grouped by HHRG. The report includes period breakouts by distribution, visit information, and LUPA rates, with state and national benchmarks.
Key Use Cases
This new report provides important insight into how you're doing today, and what you should focus on now for success under the new payment model:
Sort the report for analysis of LUPA rates by HHRG, provider selection, and more to identify operational concerns under PDGM.
Investigate visit data to determine appropriate resource utilization as compared to state and national benchmarks
PDGM metrics within the Preview report are based upon the CY 2020 Home Health Proposed Rule. Data inclusion requires Medicare episodes with claims.
PDGM Preview Report Sample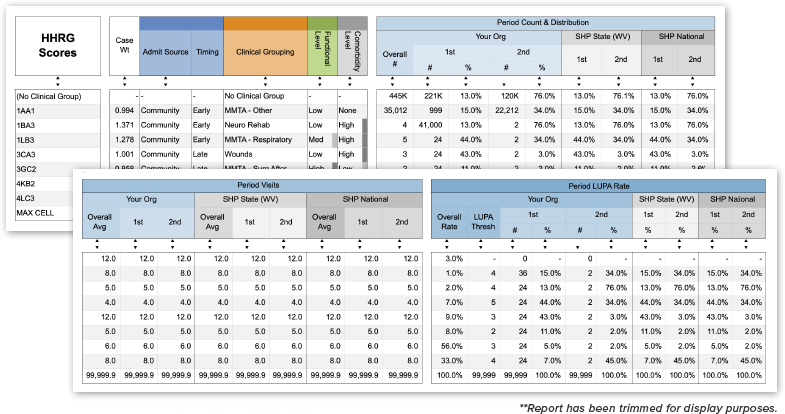 More new and improved reports, features, and alerts related to PDGM are in the works. For more detailed information on how SHP is preparing our customers for PDGM, contact us.
Recent PDGM Webinars - Free, On-Demand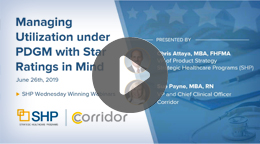 Managing Utilization Under PDGM with Star Ratings in Mind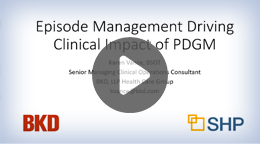 Episode Management Driving Clinical Impact of PDGM