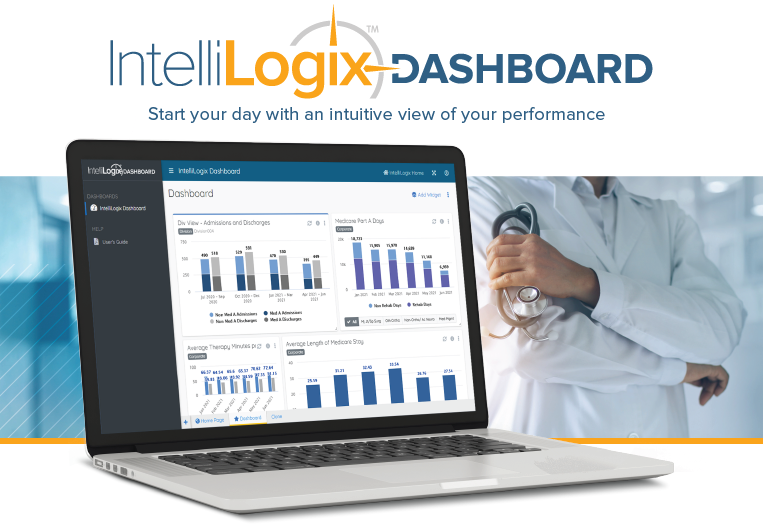 SHP is pleased to announce the release of our new IntelliLogix™ Dashboard available as part of our skilled nursing solution. This powerful new tool allows users to quickly get a snap shot of selected areas of performance. The dashboard is comprised of widgets which may be added, arranged and customized to work for a variety of specific needs. Users can create personalized pages and views of various data elements with multiple filters and criteria. We know this will be a go-to feature for our customers as they work to streamline performance management.
Powerful widgets give a bird's-eye view of performance with drill-downs to more detailed reports.
Complete with adjustable widget parameters for a personalized analysis of what's most important for you.
Drag, drop and resize widgets for a fully customizable dashboard experience.