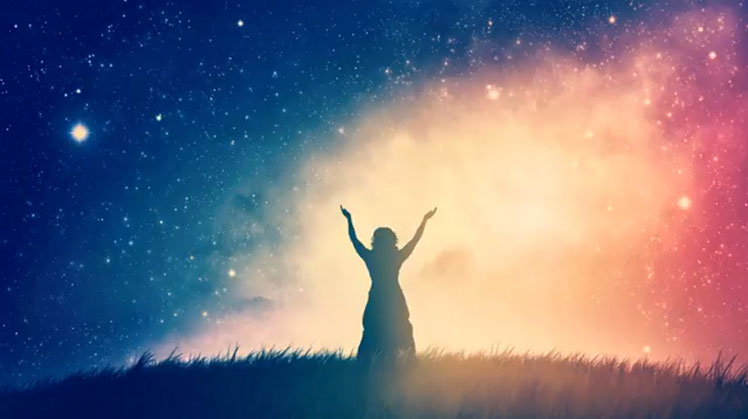 Since CMS launched its Five Star rating system for Medicare and Medicaid certified nursing homes in 2008, the pressure has been on for nursing homes to utilize measures to improve quality measure scores and stars. The rating system is a tool to help consumers compare and select a skilled nursing facility by awarding stars in three separate parts, or elements, of the star rating for each nursing home. Skilled facilities that are rated five stars are considered to have higher-than-average quality, whereas those facilities rated only one star are considered to have lower-than-average and have some serious quality issues to remedy.
The pressure is on for nursing homes to improve quality measure scores and stars.
There is one overall Five Star rating for every nursing home, as well as a separate rating for Health Inspections, Staffing and Quality Measures. To calculate the star rating, first begin with onsite health inspections. The rating is then adjusted up or down based on the last two elements; staffing and quality measures, to determine the Overall Five Star Rating. CMS benchmarks each skilled nursing facility and compares them to other nursing homes within their state or across the nation. You can view your benchmark compared to state and national averages on Team TSI's CMS Five Star Rating Impact & Improvement Report. The pressure is as heavy as ever to utilize quality measures to manage your five star ratings.
---
Fine Print You May Have Missed
Onsite inspection scores determine health inspection stars

Regulatory non-compliance determines onsite inspection scores

In general, lower scores are better than higher scores (though some outcomes are reported where higher numbers reflect more positively on facility performance, i.e., discharge to community and functional improvement)

Case in point: Identified regulatory non-compliance that affected multiple people, but did not have the potential for even minimal harm may receive zero points, whereas an adverse event that affected one resident seriously could receive a significantly high score.
---
Four Powerful Processes to Improve Your Health Inspection Scores and Star Ratings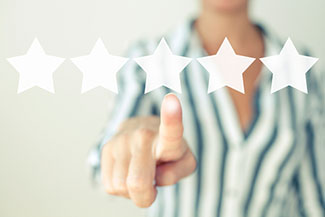 First and foremost, Preparation: New or amended processes should begin the second the last inspection is completed. Updates to correct deficiencies or nuances in care plans or procedures must be rolled out to all nursing home personnel immediately. The planning phase should be addressed through a strong Quality Assurance and Performance Improvement process that evaluates current systems and practices, quality outcomes and past identified issues from prior surveys to validate that processes remain in place and are effective in reducing potential recurrence and maintaining regulatory compliance.

Educate, Educate, and then Educate Some More! All staff must be educated and held accountable for knowing the current regulations and how to utilize the internal Performance Improvement and Quality Assurance Plan. This plan must be reviewed and updated as needed to ensure it is current with regulations and all staff are up to date on requirements.

The Goal: Prevent a deficiency from happening in the first place. Secondly, if a health inspection identifies concerns that may lead to a deficiency, addressing the issues with full resolve is the first order of business and may help in avoiding the issue being cited as a deficient practice if the facility response addresses and corrects the identified issue. Ensuring improvements are completed in accordance with the facilities plan of correction, certainly by the first revisit or reinspection, is also vital in reducing potential scoring. Any additional revisits may have a significant impact on the overall calculation for that health inspection rating.

Be Actively Engaged in the Survey Process: Supervising diligently during the survey process as it occurs is also vital. There are a number of deficient practices that are identified through observation of environmental concerns or staff performance. Monitoring the environment and staffing activities during the survey process and intervening and correcting any identified potential issues can reduce observational findings and overall points associated with the survey.
---
Seven Key Staffing Improvement Techniques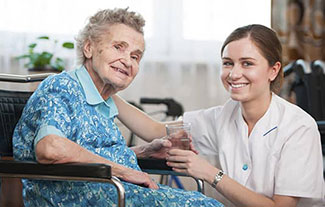 Be Vigilant: Be aware of nursing home staffing levels and adhere to federal regulations on competency-based nursing home staffing. Anticipate call outs and hire per diem staff to provide a short-term notice call for a needful shift.

Focus on both staff retention and recruitment. Staff that feel appreciated and valued are much less likely to job hop. It is cost-prohibitive to onboard new nurses versus retaining trained and ready-to-roll nursing staff.

Optimize: Consider cross-training staff when applicable to ensure coverage if needed in a pinch.

Think Outside the Box: Appeal to personnel that can pinch hit on short notice in the evenings if they have small children and can only work part-time. Perhaps hire a med pass nurse for the most substantial part of a shift. Many facilities have gone the way of hiring an Admissions nurse – almost always an RN due to the Assessment restrictions in many nursing practice acts – that focuses on completing admission evalautions, especially in the off shifts, for hight churn facilities. Admissions are now coming almost as a norm in the evening or 3-11 shift.

Be Strategic: Consider special incentives like offering guaranteed primary holidays off to be with families to nurses that work extra shifts when needed. It may be easier to fill a holiday shift which is anticipated instead of short notice call outs.

Call to Action: Instill a contest where the nurse that is voted as the most accommodating and assisting by their peers receives a gift card or some other incentive. Peer to Peer recognition is not only good for employment moral but provides a healthy work camaraderie as these are the folks in the trenches with eachother consistently.

Don't Be Afraid of Change: Consider hiring millennials who have a notable sense of altruism. This could be a great benefit to building a collaborative team and sustaining happy work environments Staffing is the number one challenge in nursing homes across the country. Keeping excellent staff is a basic method of assuring proper staff metrics while maintaining high productivity and mitigating potential costs for onboarding new staff.
---
**SHP acquired Team TSI, a leader in long-term care analytics, in 2020. Now the combined entity delivers a best-in-class solution for SNFs and other LTPAC providers. Learn more about IntelliLogix™.
---