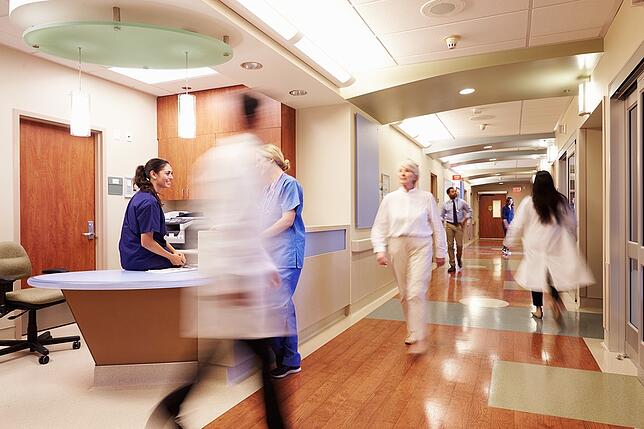 With intimate knowledge of the residents they have been caring for; such as traits, likes, dislikes, wishes, and more—coupled with the resident's clinical conditions, resident aides are considered crucial members of the optimal resident-centered care team. But does the clinical collaborative team stop there? The answer should be NO!
Housekeeping that cleans the room and empties the wastebasket may notice the resident sitting on the edge of their bed crying. A dietary aid picking up a tray sees a stack of candy wrappers left on the meal tray of a diabetic resident who hasn't touched their food. All of these interdisciplinary team members who observe key safety indicators should have the training, foresight and encouragement to say something.
Team Performance Improves Resident Safety Outcomes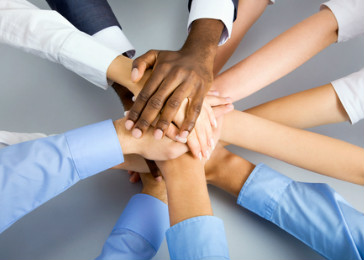 Countless studies have proven that when all members of a facility are counted as part of the clinical collaborative team and feel comfortable speaking up, the team performance improves, safety measures remain intact, and outcomes are met. To make an impact on clinical care coordination, all team members must be held accountable and encouraged to bring concerns and potentially harmful or relevant issues forward as they see them.
This initiative should apply to family members, visitors and volunteers, too, when applicable. The mindset that only the nurse is responsible for the assessment, care, and safety of a resident is a deeply rooted belief that can be detrimental to any skilled facility and put resident safety at risk.
Six Easy Ways to Promote Partnership
Enact a facility campaign promoting "See Something, Say Something" without fear of penalty.
Educate all facility staff, family members, visitors, volunteers and residents on the importance of benevolence and sharing observations.
Visibly display the initiative within the facility environment encouraging participation and awareness.
Remind all employees that resident care and safety is everyone's responsibility and any indication of anything questionable or wrong must take precedence and be reported.
Every individual serves as a valuable resource in being their "brother's keeper" in healthcare.
Hold a quarterly group celebration for an adverse event-free series of months.
Process, Communication, Success!
They establish minimum levels of performance behaviors.
They establish consistency or uniformity across multiple individuals within the facility.
They set and communicate corporate/facility expectations.
Actionable Directives for Senior Leaders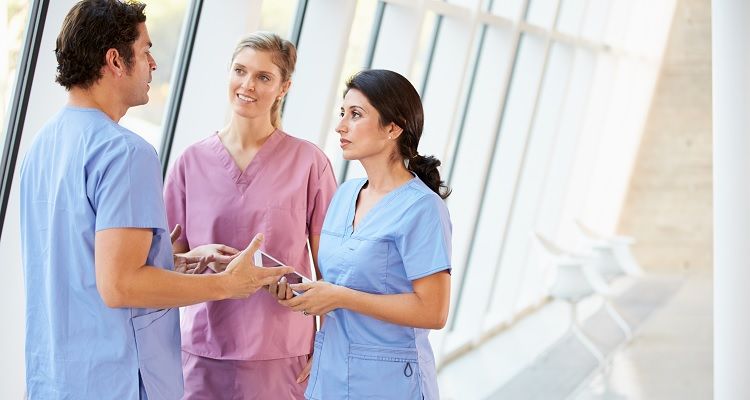 Provide a visible commitment to resident safety by establishing a permanent committee dedicated to safety improvement across all roles within the facility.
Develop a curriculum on resident safety for all employees and encourage its adoption incorporating the education as part of the onboarding process.
Create a Culture of Action: Assess the time between the discovery of a problem, investigation, and action to ensure resolution.
Reassess outcomes: Any issue or report deserves the attention necessary to be sure the results are moving in the right direction.
It's Your Turn to See Something, Say Something
Improved awareness is the key to maintaining resident safety. The old saying, "It takes a village" should be more than a proverb or quote. How many times have we all seen something and let it pass only to wish we had stepped up and reported the concern?—Far too many! Preventing an injury or an adverse outcome may take nothing more than speaking up—everyone's voice matters.
Improved awareness is the key to maintaining resident safety.
The goal is to promote a culture of open communication and shared actions of change. The responsibility of the resident's safety and care belongs to everyone. Changes mandated from senior leadership that foster interdisciplinary communication and collaboration will have the most significant impact on making care delivery and resident facility occupancy safer for residents.