SHP's Chris Attaya, VP of Product Strategy, will be participating on a panel geared towards helping agencies prepare for PDGM next week at the 17th Annual Northeast Home Health Leadership Summit in Boston, MA. If you are attending, you don't want to miss this informative session:
Reactor Panel: Creating a Winning PDGM Reimbursement Strategy
The Patient Driven Groupings Model (PDGM), finalized for implementation in 2020, will be a major focus of strategic planning, comparative analysis, financial forecasting, vendor process changes, staff education and operation‐wide resource investment for all Medicare‐certified providers. As currently designed, the PDGM model favors agencies with certain clinical profiles over others, and all should be considering ways of best succeeding under the new model while meeting the needs of patients across the new increments of care.
Three experts, who have done a lot of thinking and analysis covering each of these potential touch points for your organization, will share their reactions on ways that providers can maintain a hold or cross into the winning column under PDGM for your agency, its staff and patients.
Other faculty: Stacey Ashworth, Chief Clinical Officer, Select Data, and Nick Seabrook, Managing Director & Founding Member, BlackTree Healthcare Consulting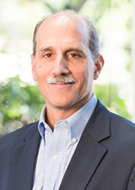 Chris Attaya
MBA, FHFMA,
VP of Product Strategy