SHP's Chris Attaya will be sharing great insights on PDGM and star ratings alongside Sue Payne from Corridor at the South Carolina Home Care and Hospice Association (SCHCHA)'s inaugural Leadership Summit for Home Health, Home Care and Hospice. If you plan to go, mark your calendar to hear this unique angle on the Patient-Driven Groupings Model:
A1 - How Agency Outcomes Affect Star Ratings Under PDGM
Thursday, June 13
9:30am - 11:00am

This session will review how agency outcomes affect star ratings under the Patient-Driven Groupings Model (PDGM). A case study will be presented focusing on care of the patient with a specific primary diagnosis and differences between caring for the patient under PPS versus PDGM. Key areas of focus will be managing inappropriate LUPAs under PDGM, cost effective approaches for improving functional status of patients under PDGM, and recommended metrics to track under PDGM.
Presented by: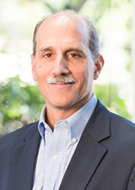 Chris Attaya
MBA, FHFMA, Vice President of Product Strategy, SHP

Sue Payne
MBA, RN, CHCE, VP & Chief Clinical Officer, Corridors