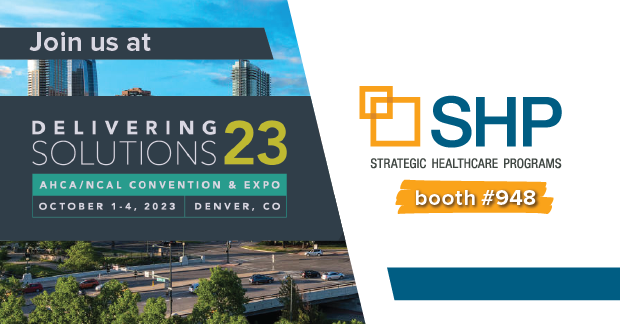 SHP is attending Delivering Solutions 23 - AHCA/NCAL's Convention & Expo in Denver, CO October 1-4.
SHP for Skilled Nursing helps you and your organization improve clinical, financial, and operational outcomes. SHP for Skilled Nursing can help optimize reimbursement, catch MDS issues prior to submission, improve readmissions/quality of care outcomes and be fully prepared for survey.
If you are attending, visit SHP at Booth #948 to find out how SHP can help your organization.
To schedule a demo of the SHP for Skilled Nursing solutions at the conference, contact us at 805‑963‑9446, email sales@shpdata.com, or fill out an inquiry form.