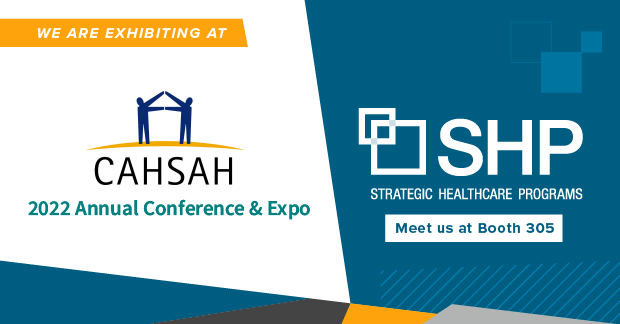 SHP is attending the CAHSAH 2022 Annual Conference & Expo in Rancho Mirage, CA May 23-26.
SHP for Home Health provides real-time data analytics and benchmarking software to maximize reimbursement, improve star ratings, increase referrals, motivate staff, and thrive under PDGM.
SHP for Hospice can help you measure and improve quality in real-time, improve staff performance, manage CAHPS Hospice Surveys, and market your hospice to increase referrals.
If you are attending, visit SHP at Booth #305 to find out how SHP can help your organization.
To schedule a demo of the SHP for Home Health or SHP for Hospice solutions at the conference, contact us at 805‑963‑9446, email sales@shpdata.com, or fill out an inquiry form.