SHP's Chris Mason will be presenting "How Bright Are Your Star Ratings?" at this year's Home Care Association of Florida Annual Conference.
CMS proposed a new Home Health Compare Star Rating at a Special Open Door Forum on December 17, 2014. A lot has happened since then! Scoring has been modified, half star increments were added, one quality measure was deleted and now CASPER Preview Reports have been issued. Join Chris in this session as he reviews how Star Ratings work, how to interpret your Preview Reports, and what you can do to ensure you are taking the right steps to achieve a high rating.
Click here for more information or to register for this conference!
Don't forget to stop by SHP's booth #621 to talk to Chris and enter our raffle for a $100 AMEX Gift Card. To schedule an in-person meeting with Chris, email Sales@shpdata.com.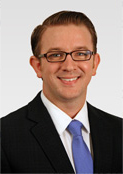 Chris Mason
Senior Regional Manager