Meet SHP representatives and learn about our solutions for home care data analytics, benchmarking and performance improvement at the 2015 Homecare Homebase User's Conference.
This year's conference will be taking place Wednesday, June 24 – Friday, June 26 in Fort Worth, TX, at the Worthington Renaissance Hotel .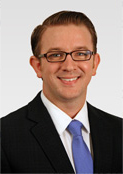 Chris Mason
Senior Regional Manager
Don't forget to visit Chris at SHP's booth and learn how our real-time data analytics and benchmarking programs provide home care & hospice leadership with the tools they need.
To schedule an in-person meeting with Chris, email SalesTeam@shpdata.com.