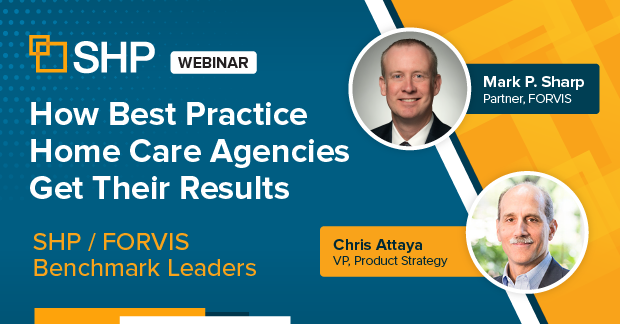 In this SHP webinar, Mark Sharp from FORVIS will present findings of the annual SHP and FORVIS joint benchmarking project as they study the financial indicators of the agencies consistently in the top 20% for quality and financial performance.
Please join us in this presentation as we combine financial, clinical, operational, and HHCAHPS data to identify the characteristics of top performing home health agencies.
We'll also share findings from survey results on the operational approaches and strategies these top performing agencies use to achieve optimal results.