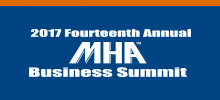 We hope to see you this year in Las Vegas at the fourteenth annual MHA Business Summit, a premier event for long-term care, infusion and specialty pharmacies. This meeting provides a unique opportunity to:
Gain insights from nationally prominent thought leaders in health care, managed care and group purchasing
Explore how to benefit from innovative technologies and data analytics
Make sense of key legislative and regulatory issues that impact your business
Capitalize on new business lines, such as assisted living facilities and infusion
Network with your peers!
SHP representatives will be at booth #503 ready to speak with home infusion pharmacy professionals. Stop by to learn how our data analytics and benchmarking tools can help you improve your performance and patient satisfaction.
Don't miss SHP's Sarah Brock presenting "SHP: Using Real-Time Data to Improve Quality and Referrals in the Home Infusion Market" on Wednesday, March 29th at 3:15pm. She will discuss changes in the home infusion pharmacy industry such as an increased focus on quality and patient satisfaction, new data standards and outcomes tracking, and a growing need for data and information.
Ms. Brock will also demonstrate core SHP for Home Infusion program capabilities including but not limited to real-time reports, in-depth drill-downs, and benchmarks at the state and national level.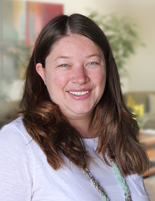 Sarah Brock
Product Manager