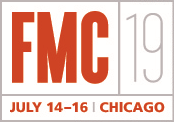 SHP's Chris Attaya will be diving into Home Health Value-Based Purchasing (HHVBP) data at the 2019 Financial Management Conference and Expo (FMC19), hosted by the National Association for Home Care & Hospice (NAHC) and the Home Care & Hospice Financial Managers Association (HHFMA). If you plan to go, make sure to catch this educational session:
HHVBP – Deep Dive into the Data and CY 2019 Changes
Monday, July 15
3:50pm - 4:40pm
Room: Sheraton 1&2
In the CY 2019 Home Health Final Rule, CMS dramatically changed the scoring methodology for the Home Health Value-based Purchasing Program (HHVBP) pilot. The new Composite Measures have not been well defined and the reweighting changes the emphasis on which measures will impact your TPS scores. CMS recently provided some additional insights into the HHVBP first year performances. Join our presenters as they take a deeper dive in the rule changes, insightful TPS analyses, and the trends over the past three years.
Learning Objectives:
Explain the latest changes in the HHVBP pilot program
Apply a deep dive approach into the new Composite Measure calculations
Express insights on CMS the report on HHVBP first-year performances
Evaluate how TPS scores will be impacted by the new calculations
Identify trends in outcomes over the last three years
Presented by: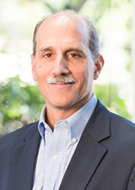 Chris Attaya
MBA, FHFMA, Vice President of Product Strategy, SHP