Join us at the 2015 NHIA Annual Conference & Exposition, "NOW IS THE TIME: Amplifying Our Engagement". This year the conference is being held March 23 - 26 at the Phoenix Convention Center in Phoenix, Arizona.

The NHIA Exposition is THE ONLY trade show dedicated exclusively to the alternate-site infusion industry—year after year, it continues to be the most powerful venue for providing you and your business THE BEST opportunity to secure the very latest quality products and services!
Don't forget to stop by SHP's booth #444 to say hi to Mark and Robert. Email SalesTeam@shpdata.com to schedule a one-on-one presentation at the conference.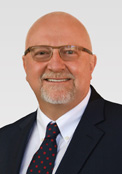 Robert Backlund
Regional Manager