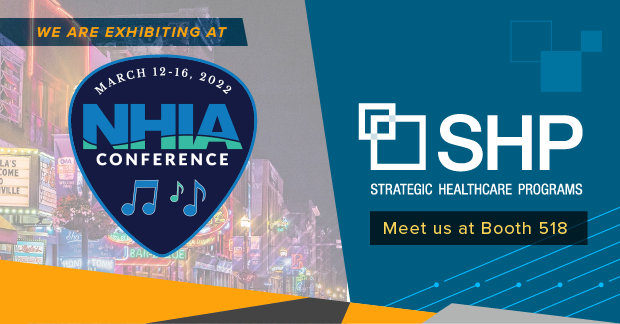 SHP is attending the NHIA 2022 Conference in Nashville, TN March 12-16.
SHP for Home Infusion is a web-based, automated, real-time data solution that helps your infusion pharmacy manage your performance across clinical, demographic, financial, and utilization domains.

If you are attending, visit SHP at Booth #518 to find out how SHP for Home Infusion can help your organization automatically track clinical, financial, demographic and utilization data, optimize performance with benchmarks and improve patient satisfaction.
To schedule a demo of the SHP for Home Infusion solution at the conference, contact us at 805‑963‑9446, email sales@shpdata.com, or fill out an inquiry form.