The Patient-Driven Groupings Model (PDGM) is driven by a multitude of clinical factors that calculate the 30-day payment. Though the payment model is changing, agencies can manage the impact PDGM has on the agency through effective clinical management strategies.
This webinar describes Episode Management as a model for Clinical Managers to:
Ensure OASIS data and diagnosis coding accuracy
Develop effective and cost-efficient interdisciplinary plans of care
Provide oversight to utilization and LUPA management over the two 30-day PDGM payment periods
Episode Management cultivates clinical reasoning to manage and optimize a patient's progress toward outcomes while holding clinicians accountable for the episode of care.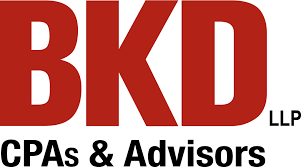 Presented by: Karen Vance, BSOT
Karen Vance has been with BKD Health Care Group since 2003, delivering clinical and operations consulting services to home care providers. She also provides reimbursement and compliance consulting services and helps home care providers establish and maintain quality management practices. With home care experience since 1981 as a provider, clinical and regulatory manager, Karen has presented home care seminars since 1988 for national, state and regional health care associations and industry media organizations.