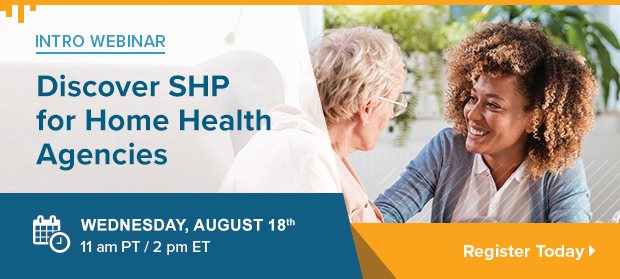 Nearly 5,000 home health agencies use SHP to achieve their performance improvement goals. Much more than an OASIS scrubber with a proven ROI, our web-based software gives you real-time scores and benchmarks to help guide your quality initiatives, while maximizing revenue.
Join our introductory webinar to learn how SHP for Home Health can give your agency the insights needed to:
Improve star ratings and patient satisfaction
Optimize performance with the largest benchmarking database
Motivate and educate staff
Stay competitive and increase referrals
Maximize reimbursements and thrive under PDGM
In this 30-minute webinar, SHP Sales Manager Robert Backlund will cover key features of our home health solution. Discover how SHP can help you increase efficiency, reduce errors, and achieve your reimbursement and star rating potential.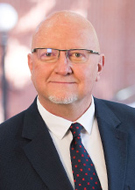 Robert Backlund
SHP Sales Manager