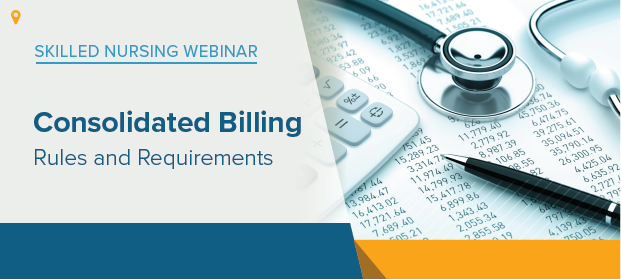 The Consolidated Billing requirement mandates the SNF as the billing entity responsible for the entire package of care that beneficiaries receive during a covered Part A SNF stay. Join us as a guest speaker covers consolidated billing rules including the 5 major categories and how to determine whether a service is an excluded service.
Training Content:
Review of consolidated billing rules
Review what a SNF is responsible to provide and pay for vs. outside suppliers
Review of the 5 major categories of Excluded Services
Review Part B Ancillary Billing procedures and Vaccine billing
Review how to identify CMS resources for consolidated billing
What you will learn:
Which services SNF is responsible to pay for and which they are not
How to determine liability for services performed on a Part A patient.