Mark your calendar to attend "A Deep Dive into the Data Behind Hospital Readmissions: Helping Agencies Reduce Rates Further" Presented by Chris Attaya, SHP VP of Business Intelligence.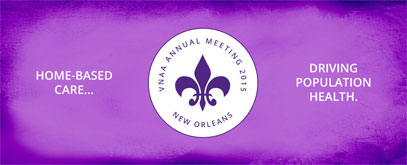 Home health offers hospitals one of the best strategies to reduce admissions, but are we living up to the challenge? With the impacts to hospitals and a likely HHA pay-for-performance measure, agencies need to continually look at their performance and understand the relationships of patient characteristics and the utilization of services provided to improve their scores. Using data from the Strategic Healthcare Programs (SHP) national database, Chris will share the data behind hospital readmissions that will analyze these different characteristics and agency profiles. The data provided during this session will help inform the audience of characteristics and elements of readmissions that can lead to better performance.
Stop by SHP's booth #118 and learn how our real-time data analytics and benchmarking programs provide home care & hospice leadership with the tools they need. Don't forget to enter our raffle for a $100 AMEX gift card when you visit!
To schedule an in-person meeting with SHP staff attending the conference email SalesTeam@shpdata.com.