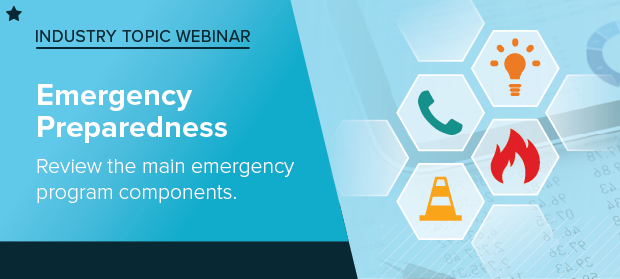 Is your staff aware of the ever-changing Emergency Preparedness Requirements that surveyors are looking for during the survey process? Join us as a special industry expert reviews the main emergency program components for compliance.
Training Content:
Emergency Preparedness Timeline and Introduction
Four Main Components of Emergency Program by E-tag
Risk Assessment
Hazard Vulnerability Assessment
Emergency Preparedness Program
Emergency Plan
Policies and Procedures
Communication Plan
Training and Testing
Emergency & Standby Power Systems
Integrated Health Care Systems
Learning Objectives:
Have understanding of the four main components of Emergency Program per E-tag.
Be ready to implement policies and procedures that are in compliance with 2019 requirements.
Be ready to implement plan in the event of an emergency.