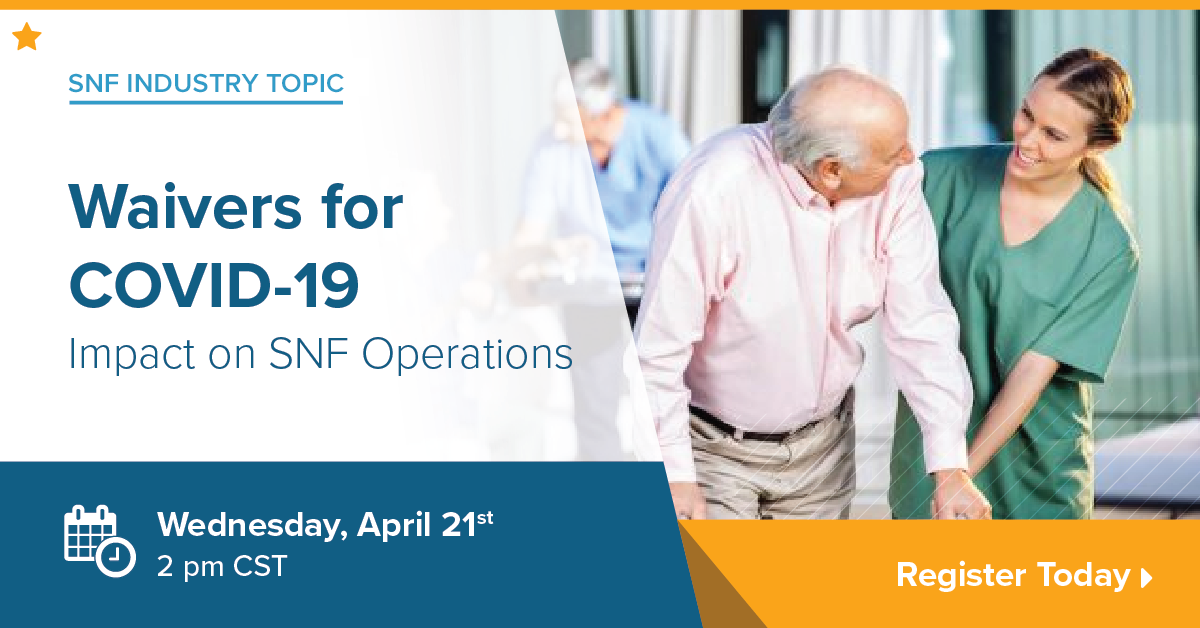 Free Webinar for SNF professionals
The Section 1135 waivers give states and providers regulatory relief during this COVID-19 emergency. Does your team understand how these waivers affect your facility? Understanding the waivers and how they impact the facility is critical. Join us as special guest speaker, Cynthia Wilkins from Polaris Group, shares what the waivers mean to you and how to bill Medicare during this crisis.
Registration is now closed.
**SHP acquired Team TSI, a leader in long-term care analytics, in 2020. Now the combined entity delivers a best-in-class solution for SNFs and other LTPAC providers. Learn more about IntelliLogix™.
Training Content:
Understand what the 1135 waiver is and how to implement
Understand what the waiver covers
Types of Admissions under the waiver
3-Day stay and spell of illness under the waiver
Transfer requirements under the waiver
Other regulatory issues covered under the waiver
Managed Care and the 1135 Waiver
Provider Expectations during the waiver period
Billing Requirements under the waiver
Learning Objectives:
Understand waiver compliance
Be able utilize waivers appropriately