Recently, I participated in an industry panel discussion about using benchmark data to prepare for the future. One of my co-presenters, speaking on the topic of HHCAHPS benchmarks, showed a series of Pareto Charts and feedback loop diagrams. I watched the eyes of the attendees glaze over, knowing that no one would be able to translate those age-old tools into something actionable that would lead to improved performance at the rate needed to survive these days. Those tools have their place, but quite honestly, they're passé.
Let's cut to the chase. With additional public reporting on the way for both home health and hospice, as well as performance-driven payment and stiffer competition, providers have to work differently than they have in the past. To achieve the quality that CMS and consumers are expecting, while dealing with payment cuts, home health and hospice managers must:
utilize streamlined dashboards with the capacity to drill down to details;
access real-time key performance indicators (KPI);
manage by exception;
hold individual staff members accountable (Download White Paper).
Here's how that looks in real life, using Hospice as an example (because as we all know, public reporting for Hospice is right around the corner). One of the key performance indicators (KPI) that CMS will hold you accountable for is symptom control. No Pareto Chart is going to help you improve performance quickly you need a dashboard that allows you to drill down directly to the details, including the individual clinicians associated with particular scores. Then, manage by exception, paying attention to where you can make an immediate impact. You don't have the time or money to waste on other improvement methods.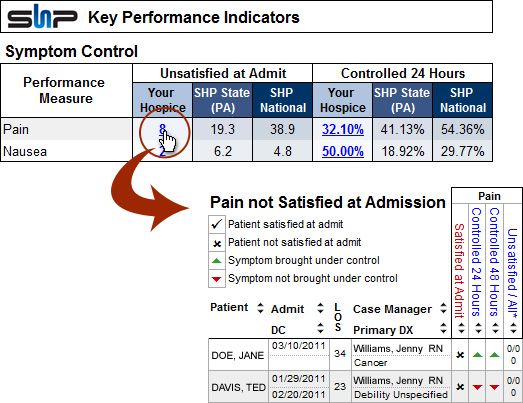 CMS will also hold you accountable for Potentially Avoidable Events, just as they do Home Health. Review the high-level data, then drill down directly to the details. You don't have time to run a separate report or put data into a feedback loop. Within seconds, you need to be able to review where you stand in real-time and focus your staff education accordingly. Remember to acknowledge your star performers, as well. Utilize their performance as a motivator to other staff members. These are the simple yet meaningful things that will help you prosper in the new environment.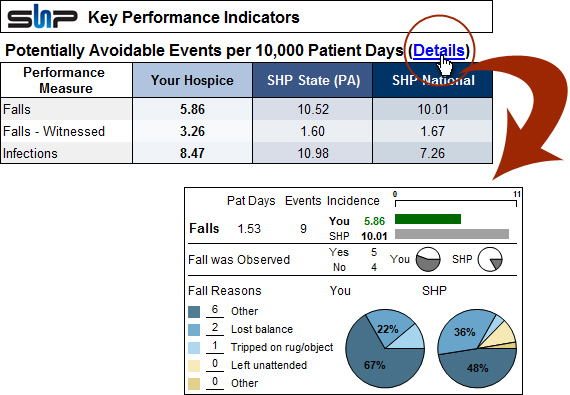 Tags