Wound care patients are the most expensive to care for in home health. Under the PDGM case-mix re-calibration, agencies have a better chance to be successful if they manage costs in caring for the patient. Understanding the clinical picture of wound patients in comparison to patients in other PDGM clinical groups is important. Managing visit utilization, identifying wound supplies to assist with wound healing while managing cost, and employing technology will help to improve outcomes and profitability for wound patients. Join the presenters they provide a deep dive and case examples into optimizing and managing Wound care patients under PDGM.
Objectives:
Understand how Wounds Clinical Grouping compares to the other PDGM Clinical Grouping during the first 12 months of PDGM
Highlight the differences in visit utilization based on diagnosis and other patient attributes Share best practices to improve patient wound outcomes and profitability
Understand how to best manage your wound care patients based on clinical picture of the patient
PRESENTED BY: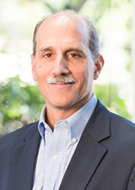 Chris Attaya
SHP Vice President of Product Strategy

Sue Payne
Advisor, Corridor
For more information on how SHP is helping agencies understand and improve performance and optimize reimbursement under PDGM, reach out to us below!
Webinar Handouts:
More webinars you may like:
Join our mailing list
Sign up to receive email updates on new product announcements, educational webinars, news articles, and more.